Hey y'all, Happy Holidays!
As you know, Clapper's headquarters are located in Plano, Texas. So we thought it would be a good idea to highlight some of our local events for the holidays. We know we have creators all over the world, but we want to really emphasize local venues and events as an effort to support our Texas home.
With this, we also want to encourage you to highlight the events that are happening around you. Make content about local events and let your nearby community knows what is new for the holidays.
Dallas Turkey Trot
The Dallas Turkey Trot is a 5k to 8k running course that happens every Thanksgiving. The course goes through Downtown Dallas making it the biggest trot of the year. This year, the Clapper Team has actually decided to enter the Turkey Trot for the 5K course. We will live-stream while we're there and show you an inside look at this big Thanksgiving event. Let's see who's the first one to get tired! For more information to attend Thursday, 26th go here.
Broadway musicals at Dallas Fair Park
Broadway is taking a detour from New York City and making a stop in Dallas for the holidays. The Music Hall Fair Park is now the host of one of the most acclaimed Broadway shows: Hamilton. This show is presented every night until December 5th. After that, Jersey Boys will be playing from December 28th to January 9th. You can purchase your ticket on their website.
The Nutcracker Ballet
You don't have to be a fan of ballet to enjoy The Nutcracker on Christmas! This magical performance will take place at the Winspear Opera House in Dallas only on weekends from the 26th of November to the 5th of December. To purchase tickets go to the Texas Ballet Theater's website.
Winter Wonderland Fest (College Station)
Imagine you are going to Santa's Village, but brighter and bigger. The Winterland Fest is an annual event and every year it gets bigger and better, with more lights and colors. This seasonal amusement park happens in Brazos County, Texas. Go and enjoy Santa's Wonderland.
Trail Of Lights in Austin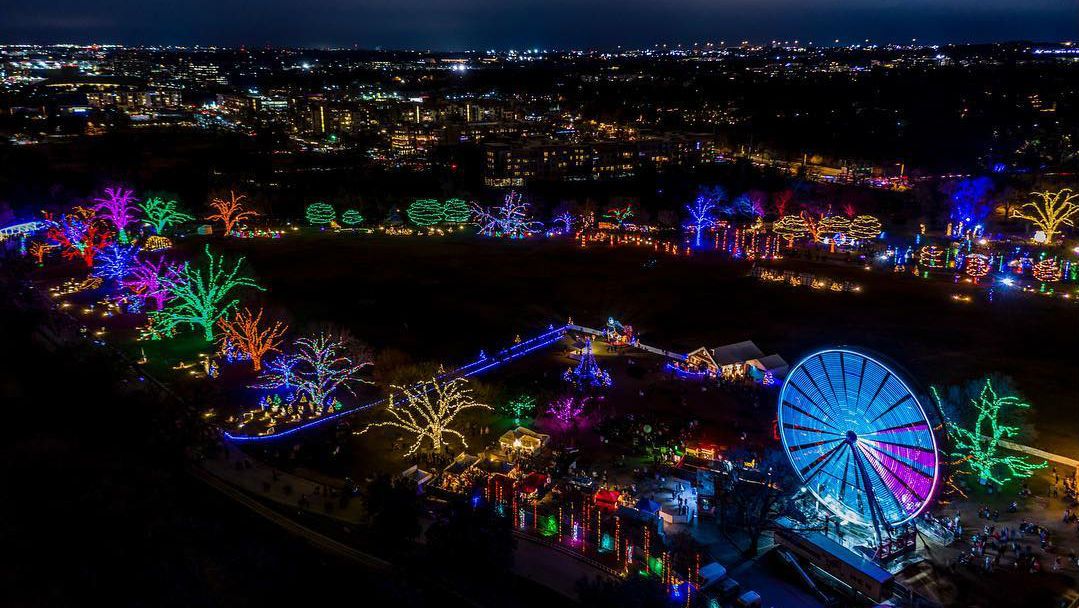 Experience the magic of Austin's annual Trail of Lights. Get in your car and drive around Austin's longest trail of festive light decorations. You can bring the whole family and stay in the comfort of your car while you enjoy the show. In the end, you can get off your car and enjoy a hot chocolate while you walk around the amusement park filled with Christmas decor. If you want to experience this magical experience go to their official website.
Big Top Shopping Festival (Bellville, TX)
Have you bought all your Christmas presents yet? Save your shopping list for the biggest shopping festival in Texas. If you want to shop local, this festival has "300 small businesses, most Texas-based, with handcrafted and unique items." Save up and support small businesses through this amazing market and enjoy all of the food trucks with delicious Texan treats.
Ford Holiday River Parade (San Antonio, TX)
The Ford Holiday River Parade is a long tradition now in its 40th year. This parade is filled with lights, Christmas spirit and it promises to be an amazing show – Oh, did we mention that the parade is on little boats going through the river? Yes, it's a one-of-a-kind Christmas experience. If you want to attend this event, find out more here.
Sights and Sounds for Christmas (San Marcos, TX)
Sights and Sound is a huge carnival in San Marcos, that you don't want to miss. This festival has an amusement park, a petting zoo, a Santa's village, scavenger hunts, reindeer games, ice skating, and a food court. What else can you ask for these holidays? If you are interested in going buy your ticket here.
Let us know what is happening in your hometown! To know more about Clapper holiday plans, check out our Christmas Bazaar article.